SRS-Tec Front Bumper GT3-Style, Porsche 986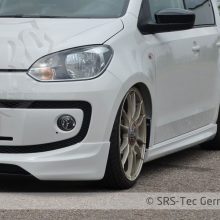 SRS-Tec
SRS-Tec wide fender set GT left & right (unpainted) 2,5cm wider then the stock fenders. Ideal for Airride or deep Threaded Suspension and the Assembly Of up to 18 Inch Wheels. Gallery pictures show wings both with and without indicator holes
£

449.99 inc VAT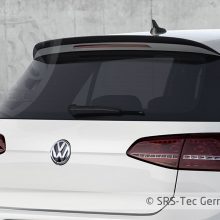 SRS-Tec
Description
Manufacturer SRS-Tec Article Roof Spoiler Addon GT Version For VW roof spoiler without side panels Area of use Make: Volkswagen Modell: Golf Type: AU (MK7) Model Year: from 08/2012 – 12/2019 Submodell: 2-Door / 4-Door (not for Station Wagon) Engine: All
Details
Notice Only for the VW Golf 7 Roof Spoiler without side panels TÜV report according to German §19.3 StVZO Material High quality GRP composite Product copyright The copying of our parts and our designs will be prosecuted!
Assembly Instructions
Gluing to the VW MK7 Roof Spoiler. Comes ready to prep, prime and paint.
Included
SRS-Tec Roof Spoiler Addon GT (unpainted) – TÜV report – Fitting material

£

175.50 inc VAT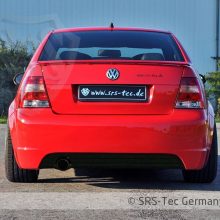 SRS-Tec
Description
Manufacturer SRS-Tec Article Rear Diffuser R-Style Version Single exhaust cut-out on the driver's side Area of Use Vehicle manufacturer: VW Modell: Bora/Jetta Type: MK IV (1J) Model Year: 1998 – 2005 Submodell: All Engine: All
Details
Notice The rear diffuser fit only with the SRS-Tec R-Style rear bumper. Special feature The diffuser is very easy paintable, has a excellent quality and a perfect fitment. Material High quality german glass fibre reinforced plastic (GRP)
Assembly Instructions
Like the OEM bumper, no modifications necessary. Comes ready to prep, prime and paint.
Included
SRS-Tec Rear diffuser R-Style exhaust left (unpainted) – Mounting material Notice The rear bumper is not part of the delivery

£

120.00 inc VAT