HP Drivetech Air Suspension Kit for Seat Leon – 1P (2005-2012)
£2,320.00 – £2,550.00 inc VAT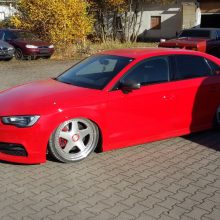 Shop by Car, Audi, A3 / S3 / RS3, Muecke-Carbon & Bodywork Parts ( Wider Wings )
When lowering a car, prime concern is clearance for the steering wheels. These quality Muecke wide wings are available for a variety of vehicles - in some cases in a variety of widths too. Stated widths are per side All of these wings are available in carbon fibre too, for an extra cost. Please contact us if this something you would like to look into, and would like a quote.
1 set fiberglass front wing R+L for Audi A3 8v saloon widened 3 cm per side
also fits facelift (8V2)
unpainted, surface gelcoat gray
Material report is included, acceptance according to §21 StVZO (individual acceptance)
for saloon models only
£

399.00 inc VAT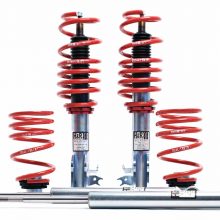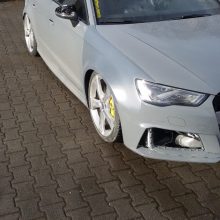 Shop by Car, Audi, A3 / S3 / RS3, Muecke-Carbon & Bodywork Parts ( Wider Wings )
1 set left & right Audi RS 3 8V widened mudguard 3cm per side made of GFK Fits only with RS 3
Material report is delivered with
For material appraisals, acceptance according to § 21 (STVZO) is required
Please contact us about Muecke wings, as Brexit changes are changing how these can be shipped. They can be ordered, but please contact us to do so.
£

399.00 inc VAT